Joint Replacements Program Overview
The hip and knee are joints that bear weight, absorb shock, and sustain force from big or small movements. As a result, the hips and knees can sustain extensive damage that calls for a total hip or knee replacement. While this may sound scary, total joint replacements (TJR) are among the most successful and frequently performed orthopedic procedures we offer at UOC's surgical centers.
UOC surgeons were among the first to perform outpatient TJR surgery in Pennsylvania. Over the past decade, surgeons and specialists within UOC's joint replacement program have led the way locally, regionally, and nationally to develop protocols for medical, anesthesia, and rehabilitation teams. Our ultimate goal is to minimize our patients' pain and maximize their recovery.
Depending on your treatment plan, a highly experienced surgeon will perform your TJR surgery as an inpatient or outpatient procedure. You can rest assured that your procedure will result in a new, durable, well-functioning joint that will allow you to resume your daily activities.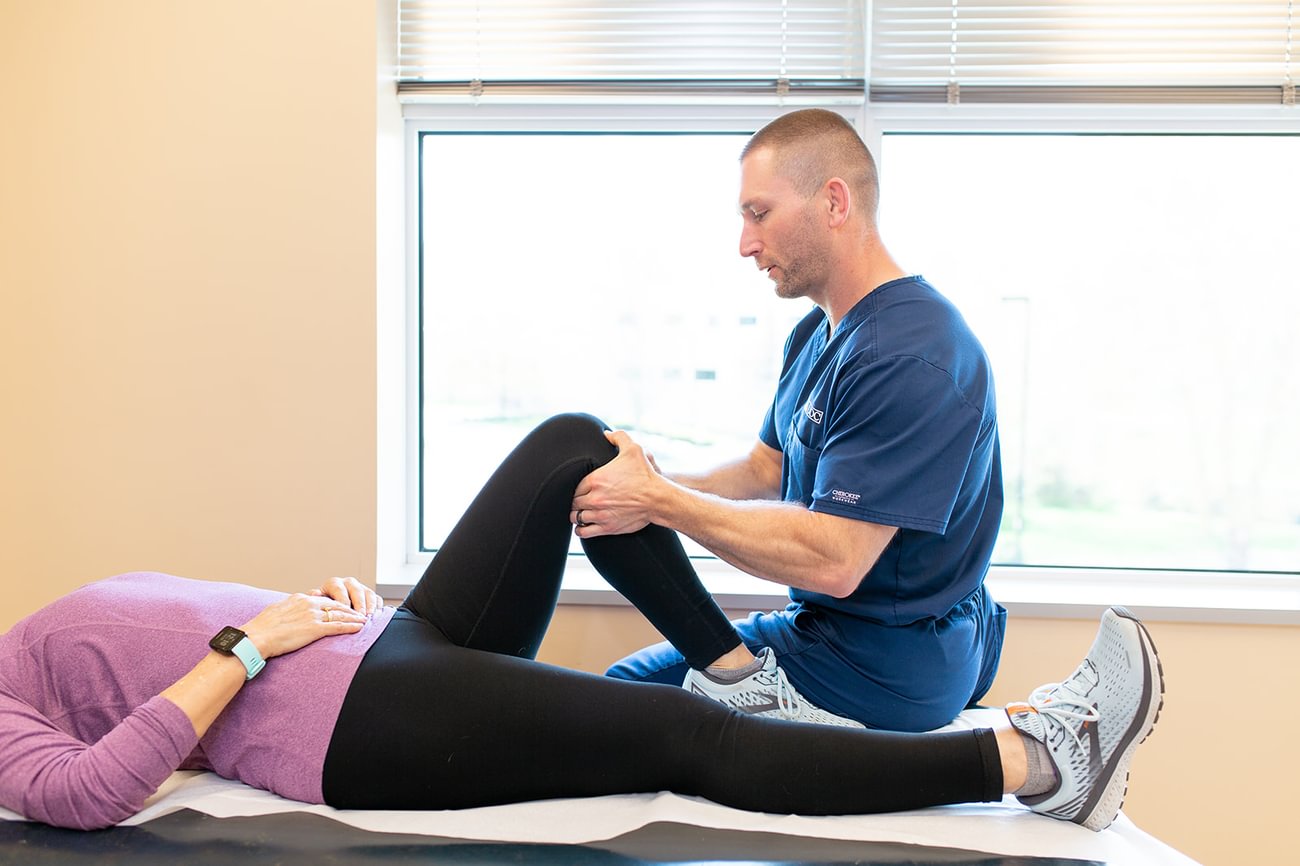 Common Symptoms
Hip and knee pain can cause you to lose or severely limit your overall mobility. If it turns out that you need a joint replacement, there's no better place to go than UOC.
Symptoms associated with hip and knee pain include, but are not limited to:
Pain
Limited mobility
Decreased range of motion
Arthritis diagnosis
If your hip or knee is causing you pain, we recommend seeking options for care. In most cases, your hip or knee pain will continue to persist, and you could unintentionally cause these body parts further damage.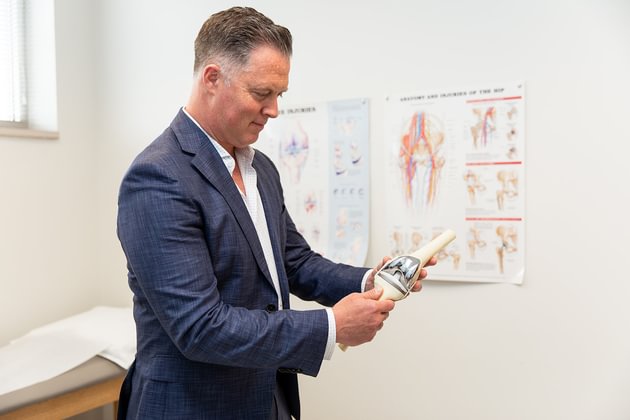 Diagnosis & Treatment
TJR surgery is recommended as a last resort and is undertaken only after careful consideration and planning.
Our team will enroll you in our Hip Replacement Program if you need a hip replacement. This program uses an evidence-based medical approach that allows our patients to experience the consistent and excellent outcomes for which UOC has come to be known.
Our UOC joint replacement surgeons utilize protocols to ensure that everyone involved in your care pathway stays informed and up-to-date. It's also important to note that since we care about the strength and integrity of your bones, all patients who have been diagnosed with osteoporosis or are at risk of being diagnosed with osteoporosis must undergo an osteoporosis evaluation prior to their TJR surgery. This evaluation is essential because it gives our joint replacement surgeons an added layer of information about the bones residing alongside your joints.
In addition to our Hip Replacement Program, we also offer a Total Joint Program Pathway designed to monitor your progress. Surgeons, schedulers, nurses, physical therapists, and UOC's total joint coordinator are committed to staying in communication with one another. Our specialists' diligence, experience, and coordination will give you the peace of mind you need before, during, and after your TJR surgery.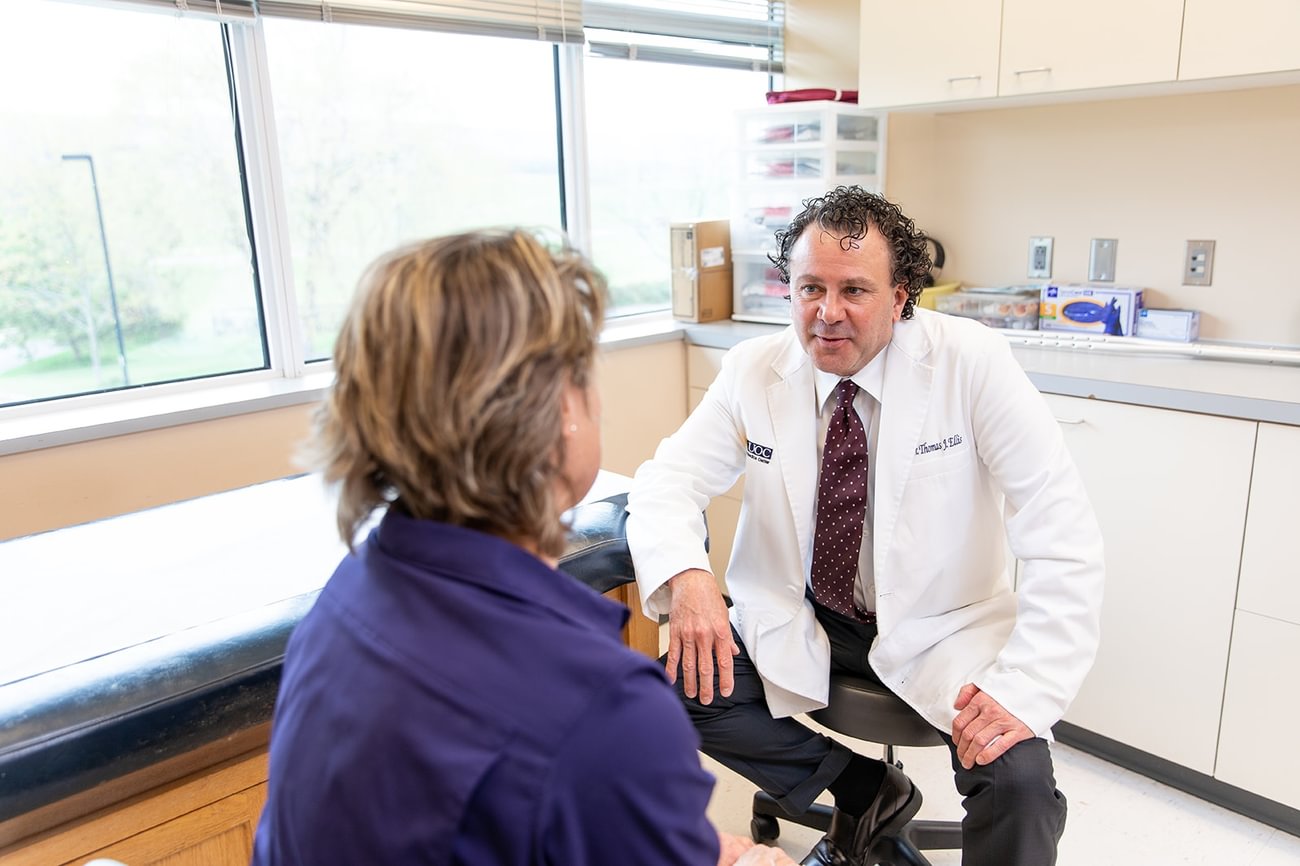 TJR Surgery
Our orthopedic surgeons have completed thousands of total joint replacements. Our state-of-the-art surgical facility in State College, as well as our affiliated medical centers, allow us to use the latest tools and technology required to perform inpatient and outpatient total joint replacements.

Joint Replacements Specialists