Experienced Orthopedic Care for Over 30 Years
University Orthopedics Center was founded in July 1991 by the late Dr. Douglas E. Roeshot, an exceptional orthopedic surgeon from Boalsburg, PA. Dr. Roeshot had a dream of building a place filled with people who truly cared about their patients and where compassion and kindness were a part of every treatment. With that inspiration, UOC's first office opened at 220 Regent Court in State College with eight employees on a mission to deliver high-quality, cost-effective orthopedic care. Come 1993, UOC had outgrown its Regent Court location, prompting the construction of a new facility at 101 Regent Court.
Under David J. Davies' leadership as UOC's Chief Executive Officer in 1998, UOC's Occupational Health Services was established; a major expansion of the UOC facility commenced; an expanded physical therapy center opened; and, in 2001, construction began on a state-of-the-art surgery center. 2016 was a pivotal point in UOC's history when we merged with Blair Orthopedics and became a full-service orthopedic practice. As our new team's reputation had grown to be known as Central PA's expert orthopedic practice, our physicians and surgeons continued to uphold Dr. Roeshot's vision, creating a community of genuine healthcare providers who want to see their patients happy and healthy.
Today, the UOC employs more than 250 UOC team members to date. Experienced healthcare executives and a board of directors comprised of UOC physicians lead our practice, focusing on providing our patients with an outstanding orthopedic experience.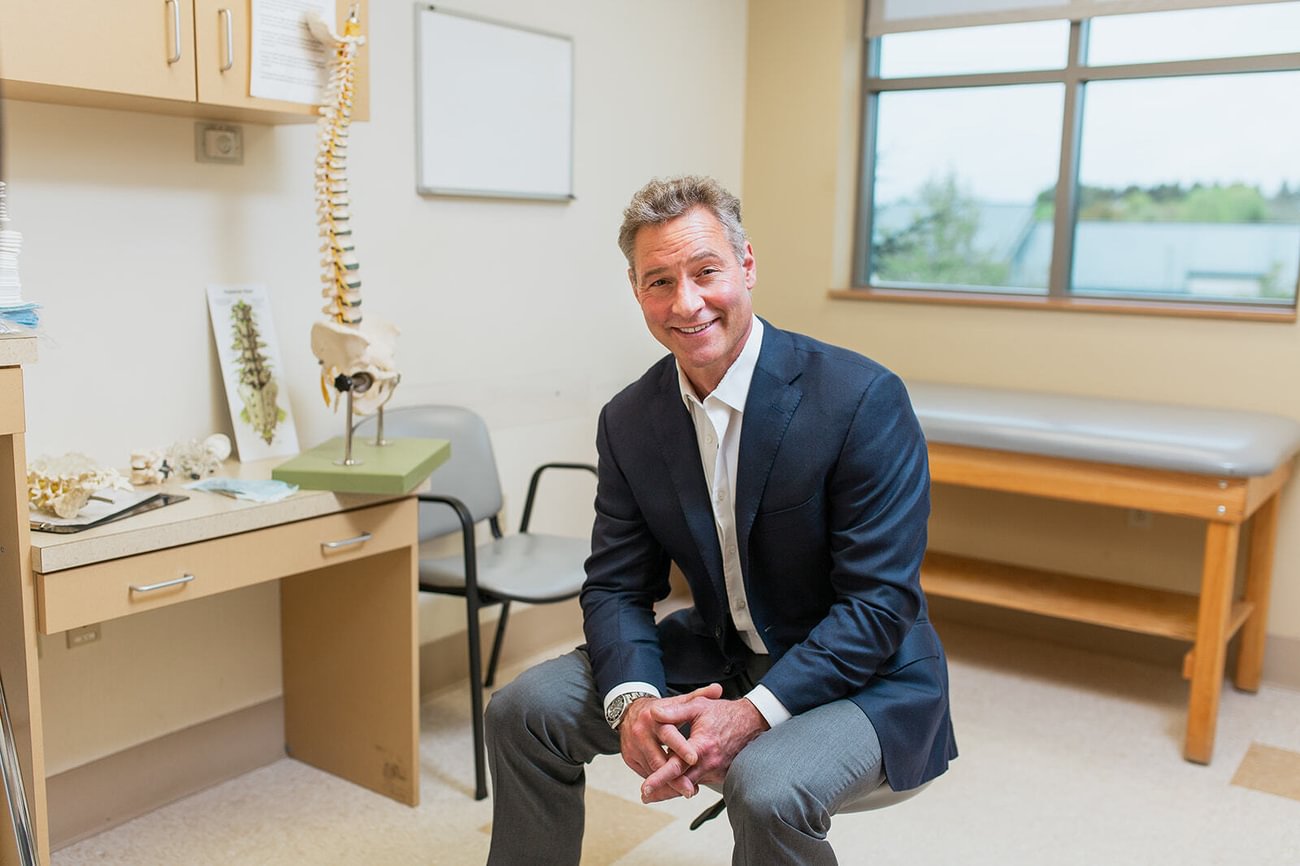 UOC continued to grow its operations, opening new buildings, departments, divisions, and specialty services. We successfully expanded our orthopedic services to 7 other locations throughout Central PA in addition to its facilities in Altoona and State College, providing specialized orthopedic care to more patients than ever. Our UOC team now cares for patients in our satellite offices, located in the Bedford, DuBois, Huntingdon, Johnstown, Reedsville, Roaring Spring, and Tyrone communities.

With more specialized orthopedic surgeons joining the UOC team, we proudly opened the UOC Surgery Center in 2002, offering community members in the State College area advanced surgical care for orthopedic injuries and conditions specifically. With the overwhelming acceptance of UOC's surgical facility, we expanded our surgical services once again in 2012 as our surgeons started performing surgery at the Advanced Center for Surgery in Altoona.
Now our surgery centers are known for their world-class care with the region's most reputable orthopedic surgeons and support staff.
Throughout our 30+ years of providing orthopedic care, we've understood that patients need additional services to complete their diagnosis and treatment such as diagnostic imaging, bracing, physical and occupational therapy, fracture care, chiropractic care, pain management, and pharmacy. As a results, our practice has experienced significant growth in ancillary services over the years, offering patients various reliable resources for comprehensive care as they are on their recovery journey.
We also care about our community and our involvement in it. We provide generous sponsorships and support as many local organizations as we can throughout the year, including local high school, college, and semi-pro sports teams. It's important to us that we give back; our community members are the reason our independent practice exists—reputably so.

In 2021, UOC celebrated 30 years in practice. Every patient we meet—and treat—reminds us why we established our practice in the first place: to offer excellent service and superior results, as well as to grow, innovate, and expand according to all our patients' needs. We look forward to continuing to serve the community members and athletes living, working, and playing throughout our region. Thank you for your ongoing support and trust in UOC. We vow to continue exceeding your expectations for decades to come.