Back
Body Parts
Elbow & Arm
Like the knee, the elbow is a hinge joint that flexes and extends. Movements such as lifting, carrying, hitting, and throwing are associated with the elbow and arm. Injuries or conditions related to these body parts are common among athletes such as golfers, baseball players, and tennis players. But non-athletes are vulnerable, too—especially because certain elbow and arm conditions develop from simple, repetitive movements, such as bending and leaning on your elbow for prolonged periods of time while reading a book in bed or sitting at a desk. At UOC, our specialists can closely examine your elbow and arm in order to determine the cause of your pain and discomfort. Whether the issue is acute or chronic, straightforward or complex, our specialists will take great care in putting you on the fast-track toward recovery. 

Common Symptoms
If you have been diagnosed with arthritis, or if you are experiencing any of the following symptoms, we recommend contacting our office as soon as possible to schedule a thorough evaluation of your arm or elbow.
Common symptoms associated with elbow and arm conditions include, but are not limited to:
Pain
Redness
Swelling
Bruising
Difficulty flexing your arm
Difficulty extending your arm
Since the ulnar nerve is connected to your hand, tingling in your fingers or hand is another important symptom of note.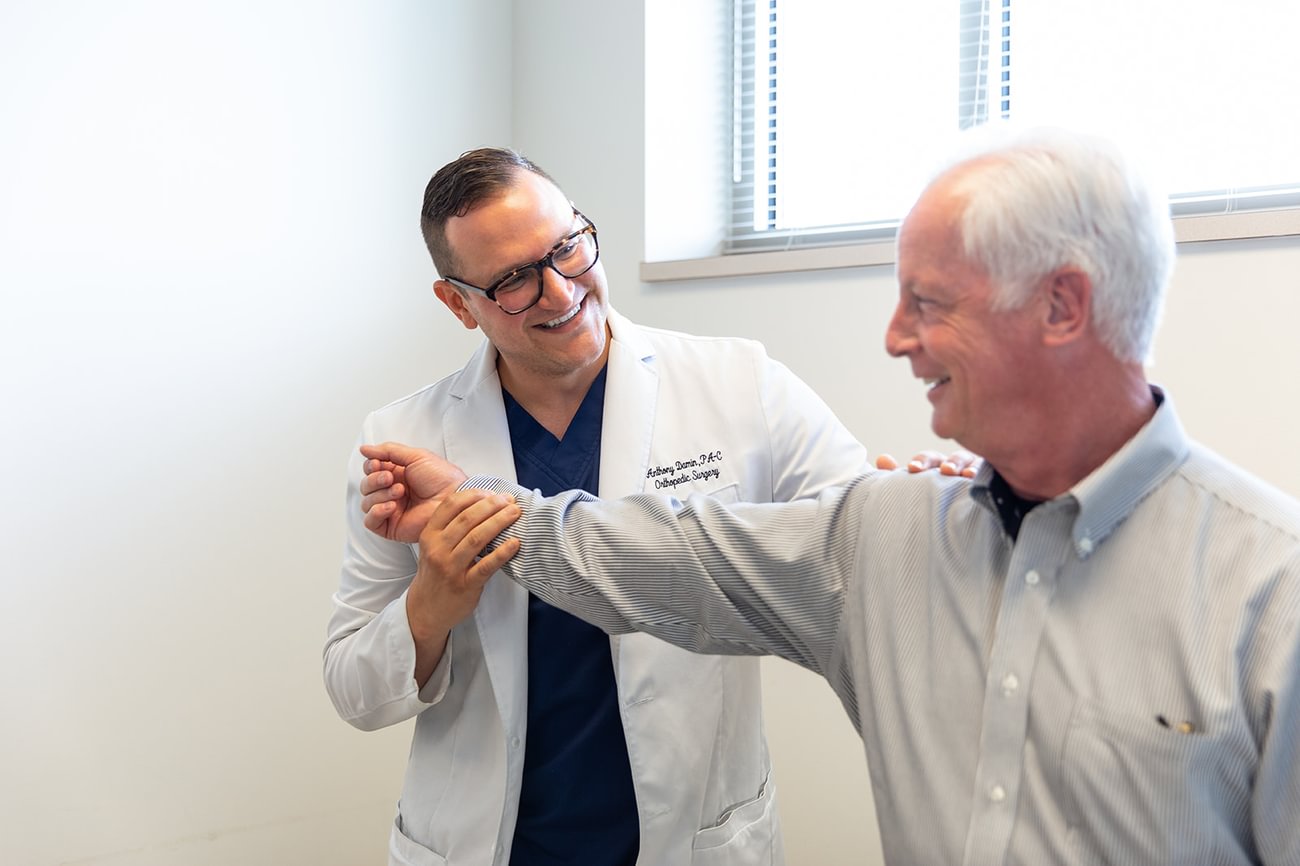 Common Conditions
Elbow or arm conditions are most often caused by an injury or by overuse. During your first visit, our team's goal will be to swiftly and accurately diagnose your condition, paving the way toward the best solution possible.
Common elbow and arm conditions include, but are not limited to:
Tennis elbow
Golfer's elbow
Cubital tunnel syndrome
Forearm strains
Elbow dislocation
Radial head fractures
Olecranon bursitis
Sports-related injuries
If your arm or elbow has been injured, or if you suspect that a chronic condition has developed, please do not delay an office visit. It's important not to give the issue time to worsen, which could permit the pain to increase.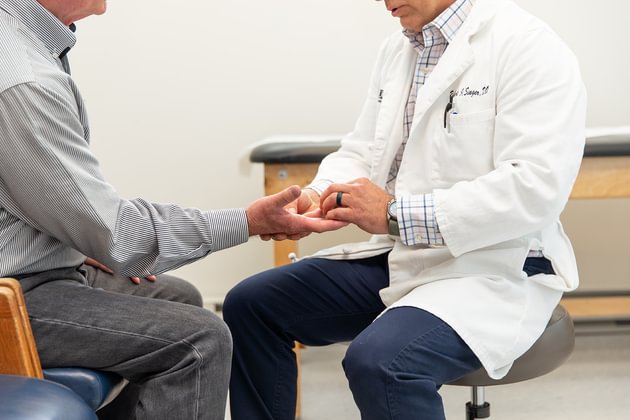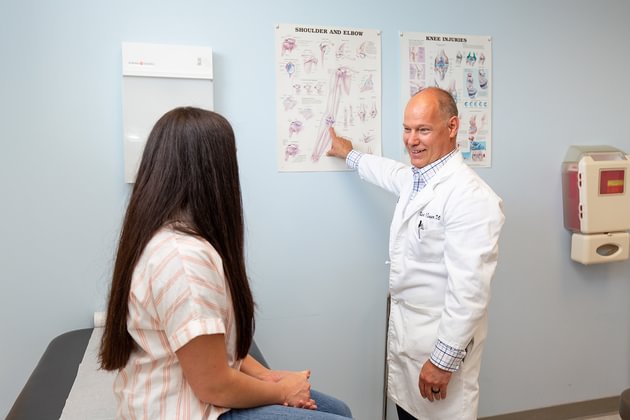 Diagnosis & Treatment
Across our independent practice, we rely on the latest advancements in modern medicine and the most innovative treatment techniques to address your injury or condition. Our specialists demonstrate confidence when they diagnose you and compassion when they treat you.
Arm and/or elbow injuries and conditions can be treated surgically and non-surgically, depending upon the diagnosis and its severity level.
Non-surgical treatments include, but are not limited to:
Anti-inflammatory medications
Bracing
Physical therapy
Surgical treatments include, but are not limited to:
Autograft (UCL Tear)
Bursitis surgery
Closed reduction
Elbow arthritis surgery
Elbow arthroscopy
Lateral epicondylitis surgery
Throwing injury surgery