Back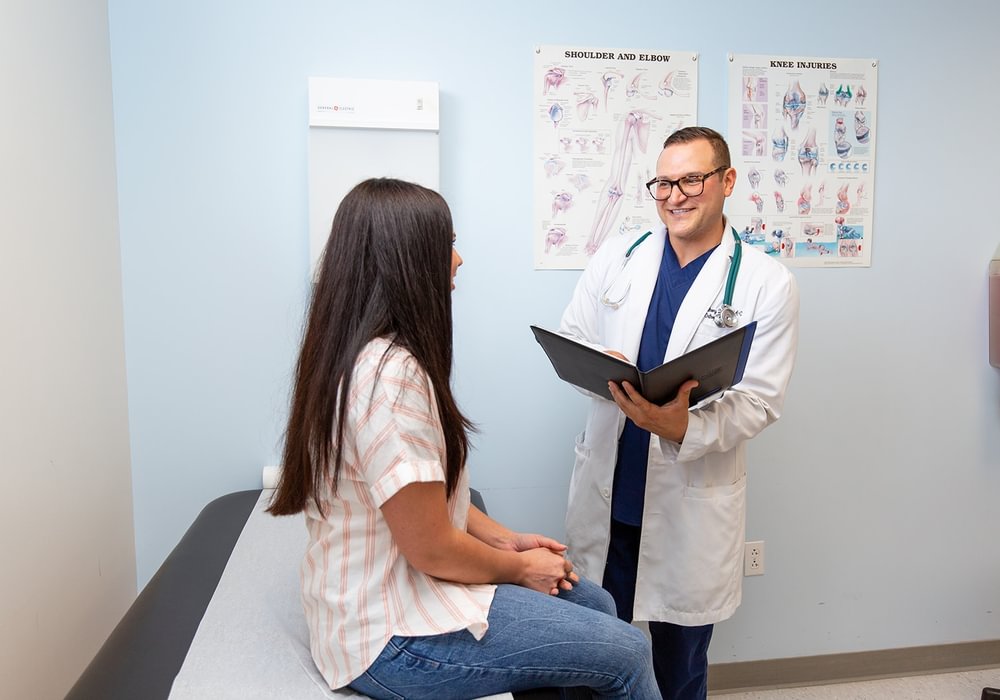 Patient Resources
Preparing For Your UOC Visit
What to Expect
Under most circumstances, all appointments must be scheduled by a UOC team member ahead of time. We do not see walk-in patients.

Forward your medical records, including x-rays and MRI images, from your current health care provider to the UOC office so that our team can thoroughly review your previous medical history; our fax number is 814-231-8569.

Be sure to bring a complete list of your prescribed and non prescribed (over-the-counter) medications to your appointment.

To save time, we make every attempt to collect your registration information via telephone through our pre-interview process; contact us at 800-505-2101 and press "0" to speak to a UOC team member if you have not been contacted prior to your appointment.

Please arrive approximately 15 minutes before your scheduled appointment time if you have not completed the pre-registration process.

Upon your appointment check-in, we will provide you a copy of our Notice of Privacy Practices. You will be asked to sign for acknowledgement. It describes how we may use your health information and outlines your privacy rights under HIPAA, a federal regulation governing patient privacy.

Please bring your most current insurance card and any referral forms to each appointment. We will verify your address, telephone number, and insurance information at every check-in.

If you have a concern about another injury or condition for yourself or a loved one during your appointment, our physicians may need to schedule another appointment to provide you with the best assessment and treatment.

Be sure to stop at one of our check-out desks at the end of your visit to pay any co-pays and schedule your next appointment.
Appointment Cancellations
We understand that life happens. When an unexpected event pops up, you may need to cancel your appointment. If you need to cancel or reschedule an appointment, please notify a UOC team member as soon as possible so that we can find a new appointment for you as soon as possible.
UOC requests that appointment cancellations are made in advance at least 24-hours at (814) 231-2101.
Treating Minors
When a minor is seeking treatment at UOC, we ask that all patients under the age of 18 must be accompanied by a parent or guardian for every appointment.
In such circumstance that a grandparent, family friend, or babysitter must bring a child to an appointment, the following form must be completed by the child's parent or guardian and sent with the child to that appointment:
Same Day or Next Day Appointments in State College and Altoona
Save time and money by getting the care you need faster from the UOC team of experts you know and trust. Our State College and Altoona offices are accepting same or next-day appointments. Patients who have serious injuries can be treated with 24-48 hours by an orthopedic physician.
Call 814-231-2101 for our State College location or call 814-942-1166 for our Altoona location for more information and to schedule your appointment.
*Exclusions: spine and pain management, neuro-orthopedic or orthopedic oncology treatment, and preferred locations or physicians are not guaranteed

Standard Appointments at All Locations
We are pleased to offer online appointment requests for all of our UOC locations so you can get quality care close to home. To request an appointment at UOC, please complete our online form. Once we receive your request, a member of our staff will contact you to confirm a date and time.