Fracture Care Program Overview
There are 206 bones inside the adult human body, each consisting of calcium, phosphorus, sodium, and other minerals to make them strong. However, bones are subject to breaking when a powerful outside force is applied, resulting in a fracture lengthwise, crosswise, or in multiple pieces. When a fracture occurs, a patient should see a skilled physician for treatment as soon as possible. Our fracture care specialists are equipped with the tools necessary to stabilize the bone and tend to your pain management needs. At UOC, we understand that fractures can be a cause for alarm and a great source of pain. That's why we take pride in providing you with essential fracture care during the most critical moments.


Common Symptoms
The severity of a fracture and its symptoms will depend largely on the outside force that has caused it. Many fractures result from trauma-related injuries, such as vehicle accidents or bad falls. Osteoporosis, a condition that causes bones to become brittle over time, is known to cause bones to completely or partially break. Whatever your symptoms may be, a fracture needs immediate attention.
Symptoms associated with a fracture include, but are not limited to:
Pain
Swelling
Tenderness
Bruising
Protrusion of the bone through skin
If you experience any symptoms caused by an acute fracture, Our 3-Day Urgent Ortho Care in State College, PA, is available for patients who need immediate care. We encourage walk-ins and accept referrals from MedExpress Urgent Care or the emergency room during after-hours.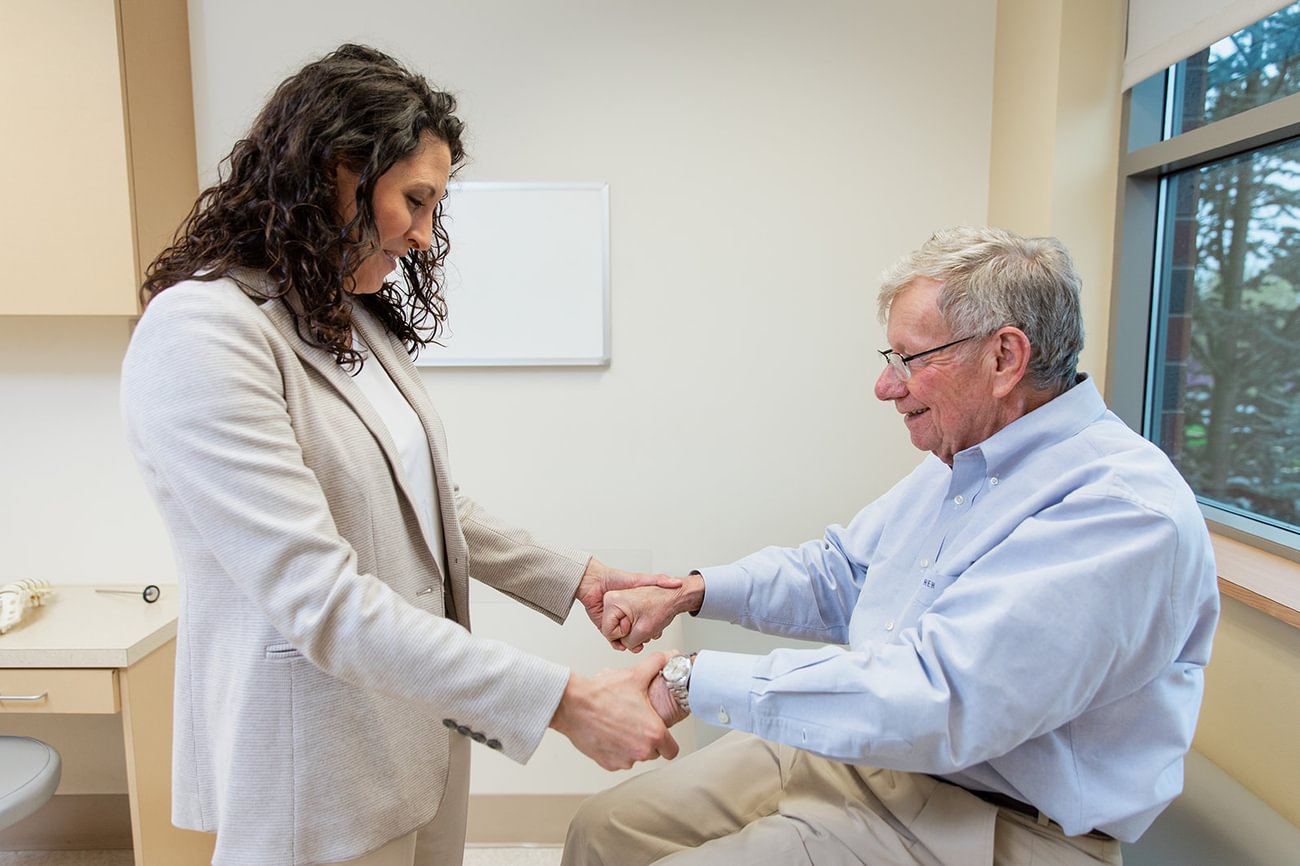 Common Types of Fractures
A bone can break in any number of ways. Our specialists know what steps to take to stabilize the bone and promote healing. Though it's common to heal a bone using a cast or brace, severe injuries may call for surgery that involves the insertion of pins or screws. No matter the type of fracture you sustain, you can rest easy knowing that we have plenty of experience treating fractures of all severity levels.
At UOC, we are prepared to treat the following types of fractures:
Stable
Stress
Open/compound
Transverse
Comminuted
Oblique
It's important to us that your bone heals fully and properly. If you come to us for fracture care, you can expect us to follow up with you so we can help prevent any future issues that could be associated with your fracture.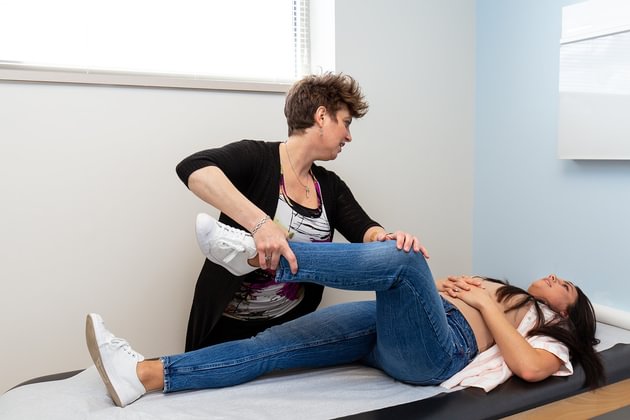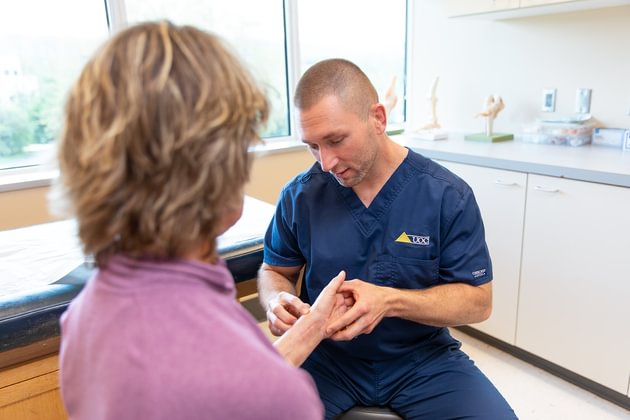 Diagnosis & Treatment
When you are in our exam room, our fracture care specialists will evaluate your fracture and discuss the best way to proceed. An x-ray might be in order, especially because it can help determine where the break is located and how severe it is.
Our fracture care specialists can align your bones through a gentle pulling method known as traction. The specialist will successfully reposition your bone, then use plaster or fiberglass casting to keep the broken ends in place. Some fractures can be treated with a functional cast or brace, allowing more movement. We will determine which cast would be most suitable for you.
Surgery may be recommended for those who have sustained severe fractures that cast or brace cannot fix. Should this be the case, our fracture care specialists can discuss what you should expect from these procedures.
It's important to note that surgery, casting, and bracing sometimes call for rehabilitation once the bone has healed. This is because you will likely have lost muscle strength in the body part that has been affected by a fracture. When applicable, our specialists can discuss a follow-up treatment plan with you, which may include physical therapy.
Fracture Care Specialists