Back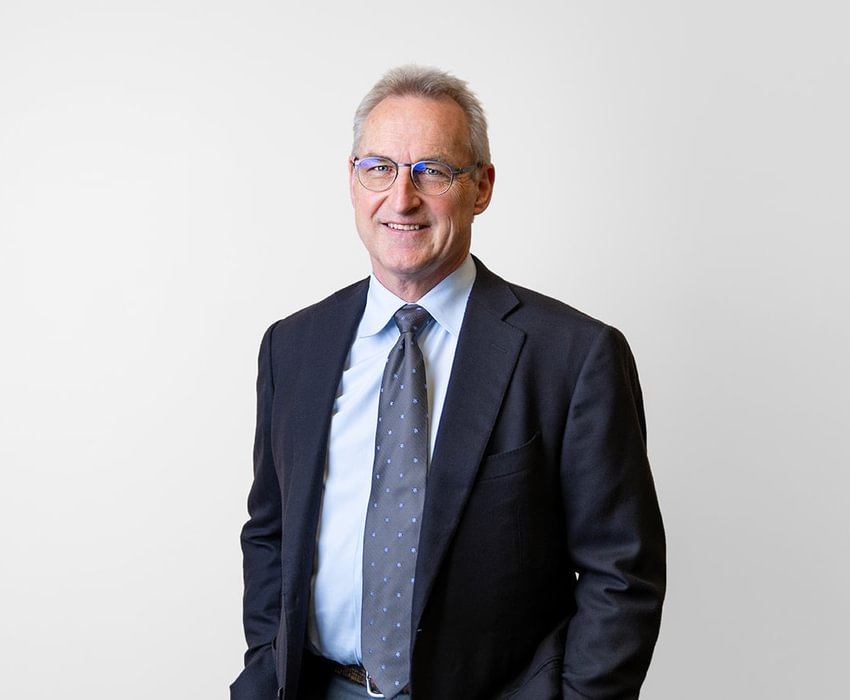 Edwin J. Rogusky
M.D.
Locations
Specialties
Experience
Dr. Rogusky is a board-certified orthopedic surgeon with thirty years of experience and specialty training in sports medicine. His training and experience prepared him for success with competencies in total joint replacement, shoulder, and sports injuries. Dr. Rogusky has led various clinical trial studies, discovering innovative treatment options for patients. His contribution to one clinical trial study, in particular, has even led to the FDA approval of a new implant now available through Stryker. In addition, Dr. Rogusky follows the latest technological advances in surgical and nonsurgical treatment, utilizing less invasive methods when addressing a patient's ailment. Dr. Rogusky is driven to help patients return to an active lifestyle, finding inspiration from his patients who undergo the recovery journey and reach significant milestones.
Dr. Rogusky lives in Boalsburg, PA with his wife, Patricia. When he is not at the practice, Dr, Rogusky enjoys skiing, tennis, and mountain biking.
Certifications
American Academy of Orthopedic Surgery
National Board of Medical Examiners, Diplomat
Education
New England Baptist Hospital | Sports Medicine Fellowship, 1992
University of Massachusetts Medical Center | Residency, 1991
Lehigh Valley Hospital Center | Internship, 1987
University of Massachusetts, Department of Orthopedic Surgery | Research Fellow, 1986
Hahnemann University | MD, 1985
Lafayette College | BS, 1981
Awards
Postgraduate: Omega Alpha
Undergraduate: Honors
Research/Publications
Published Articles:
Rogusky, E.J., Reardon, T.F., Lacerte, E., Scheller, A.D. "Surgical Treatment of Chronic Achilles Tendonitis in the Athletic Patient." Medicine and Science in Sports and Exercise, 26(5):137.
Rogusky, E.J., Monahan, J.J., Leclair, W.J., and Queenan, J. In Vivo and Postmortal Strain Patterns in Two Major Canine Knee Ligaments.
Rogusky, E.J. Stryker Dacron Anterior Cruciate Ligament Prosthesis, A Clincial Prospective Evaluation with a 2-5 year follow-up.
Scheller, A.D., Rogusky, E.J., Lacerte, E. Treatment of Acute and Chronic Achilles Tendonitis.
Research Projects:
HUPS L-8229, Clinical Trial for Painful Shoulders. Trial Start Date: June 2003.
Dornier, Primary Investigator. Clinical Trial for Lateral Epicondylitis, Trial Start Date: January 2005.
BUP3011, Sub-investigator. Chronic moderate to severe OA pain of the hip or knee. Trial Start Date: October 2003.
OL-09-01-03, Sub-investigator. Effects of Drug on distal radius fracture healing. Trial Start date: October 2003.
Professional Organizations
Pennsylvania Medical Society
American Academy of Orthopedic Surgery
Arthroscopy Association of North America
Affiliated Hospitals
University Orthopedics Center Surgical Services (UOCSS)
Geisinger Lewistown
Mount Nittany Medical Center
Penn Highlands Huntingdon
If I could rate higher than five stars, I would. Dr. Rogusky is amazing. He saved my life. I had a total knee replacement and could not be happier. I was barely able to walk anymore at the age of 52. Post-MVA and severe DJD, I was in constant pain, and walking just a few steps was unbearable. Thanks to Dr. Rogusky, I am completely pain-free at five weeks post-op and can walk without pain or a limp. Thank you again. I would recommend him to anyone that needs a knee replacement.
1 – 2
Dr. Roguski is taking care of all our (my wife's and mine) orthopedic problems for years. We fully trust his competence, judgment, advice, and surgical skills.
2 – 2