Pediatric Care Program Overview
Even though their bodies are still developing and their little bones still growing, children may need to see an orthopedist for an acute or chronic condition. While none of our orthopedists specialize in pediatric orthopedics, every UOC specialist retains the training, knowledge, and skillset necessary to provide general orthopedic care to children ages 2 and up. Perhaps your child's pediatrician has noted the possibility of a musculoskeletal disease or disorder, or your child has sustained an injury that your pediatrician knows would be best treated under our roof. Whatever the case may be, we welcome the opportunity to meet your child; in the event that we cannot provide the pediatric care your child needs, we can connect you with a specialist we know and trust. Our specialists understand that making decisions on behalf of a child can be stressful; that's why they take the time and make the effort to help the patient's parents or guardians feel informed and educated once the child's evaluation is completed and the diagnosis made. Even your child will be made to feel comfortable; our team values communicating not only with you, but also with your child, making him/her feel special during their time inside our office. We take seriously the opportunity to help children return to a lifestyle that involves being naturally active, curious, and carefree.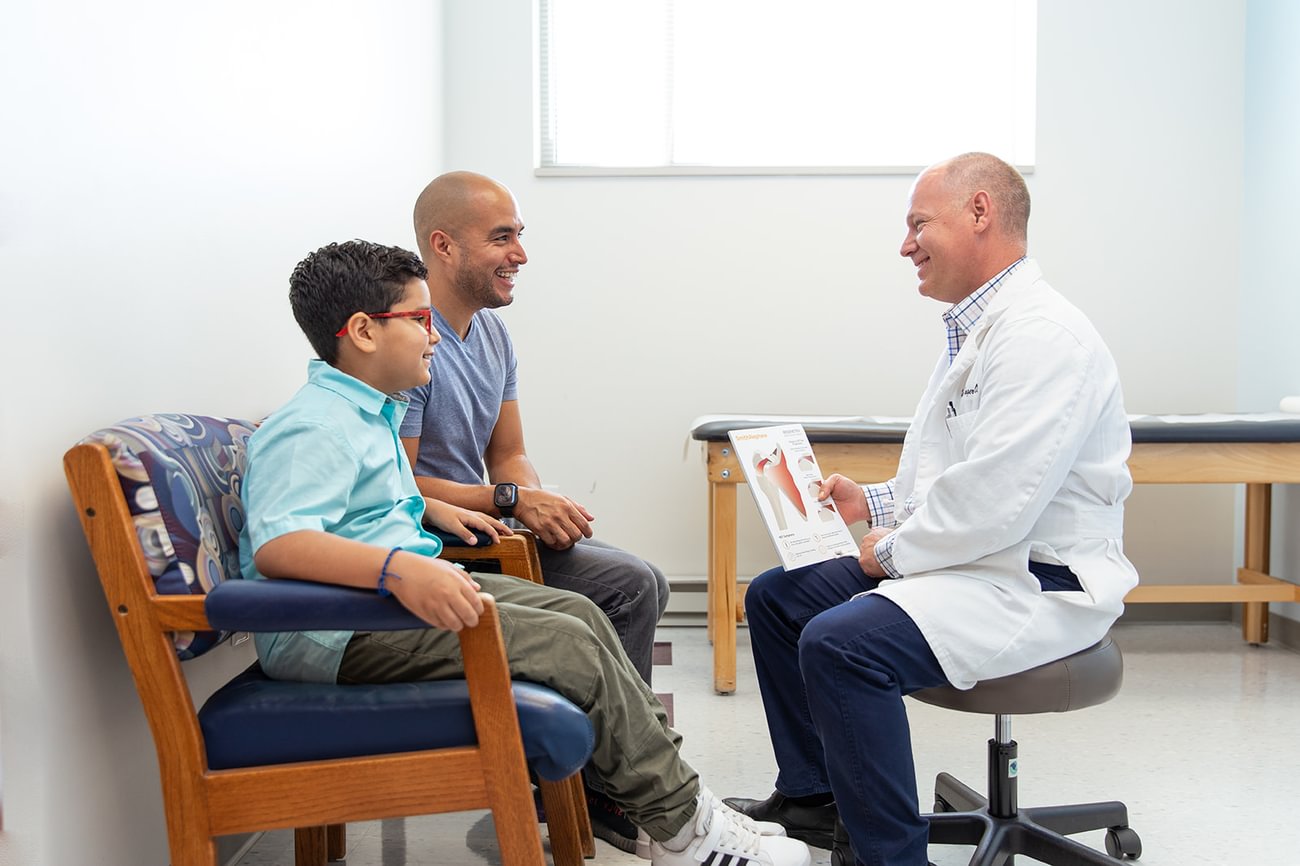 Common Symptoms
Sometimes the issue at hand has nothing to do with growing pains. It could very well be that your child's symptoms have everything to do with an injury, disease, or disorder. If your child is exhibiting one or more of these symptoms that seem worrisome to you, please call your pediatrician and ask for a referral so one of our specialists can give your child his prompt attention.
Symptoms of an orthopedic condition or injury in children include, but are not limited to:
Fever
Redness
Swelling
Irritability
Lethargy
Pain caused by a fracture
Pain caused by a dislocation
Limping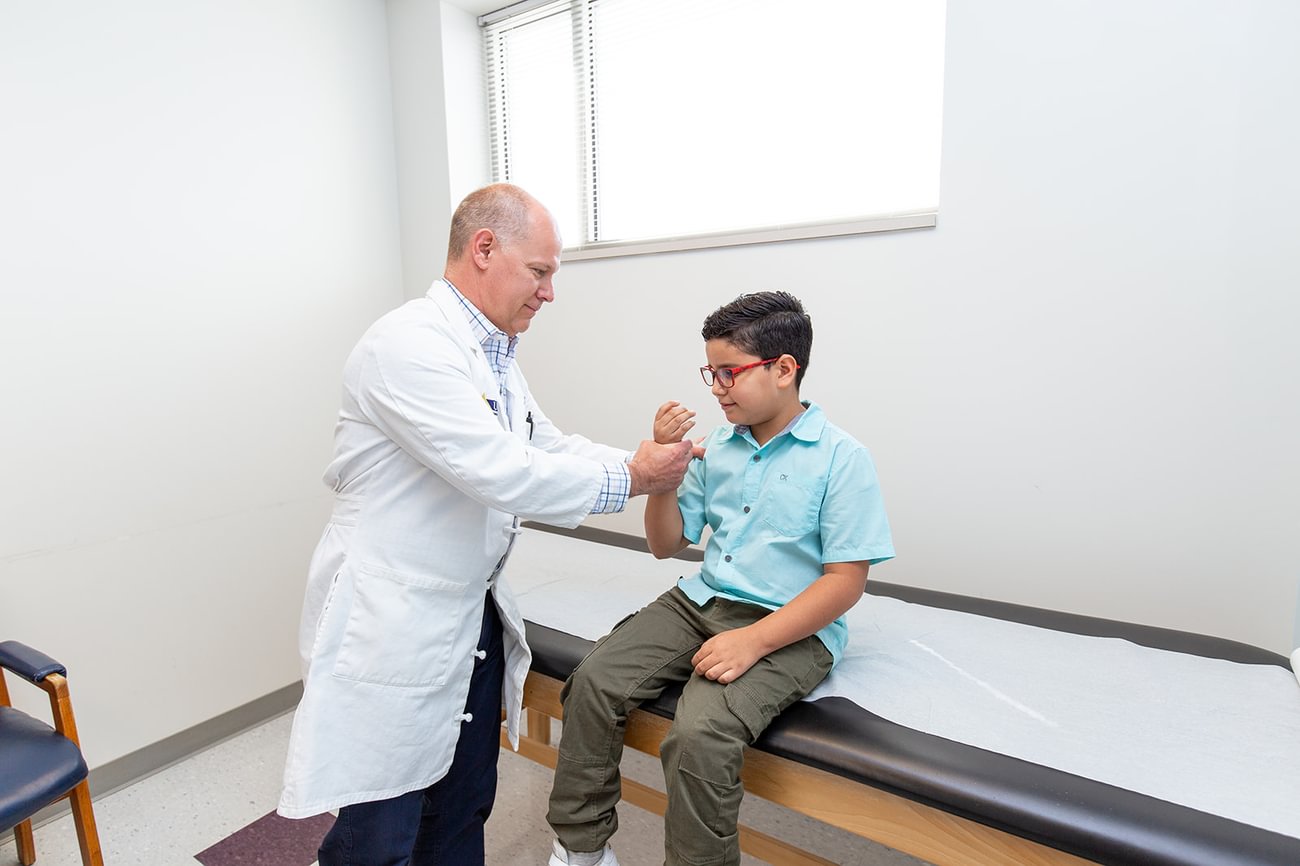 Common Conditions
Every child is unique, and the same can be said for the way each child grows and develops during his or her current stage of life. It's possible your child was born with one of the following conditions, or the condition has suddenly surfaced. While we do not treat all of the following conditions, including scoliosis and cerebral palsy, we are capable of making an accurate diagnosis and then connecting you to the most appropriate specialist.
Common orthopedic conditions among children include, but are not limited to:
Bone infection
Joint infection
Muscle infection
Bone tumor
Limb deformity
Dislocation
Fracture
Cerebral palsy
Scoliosis
Growing abnormalities
Septic arthritis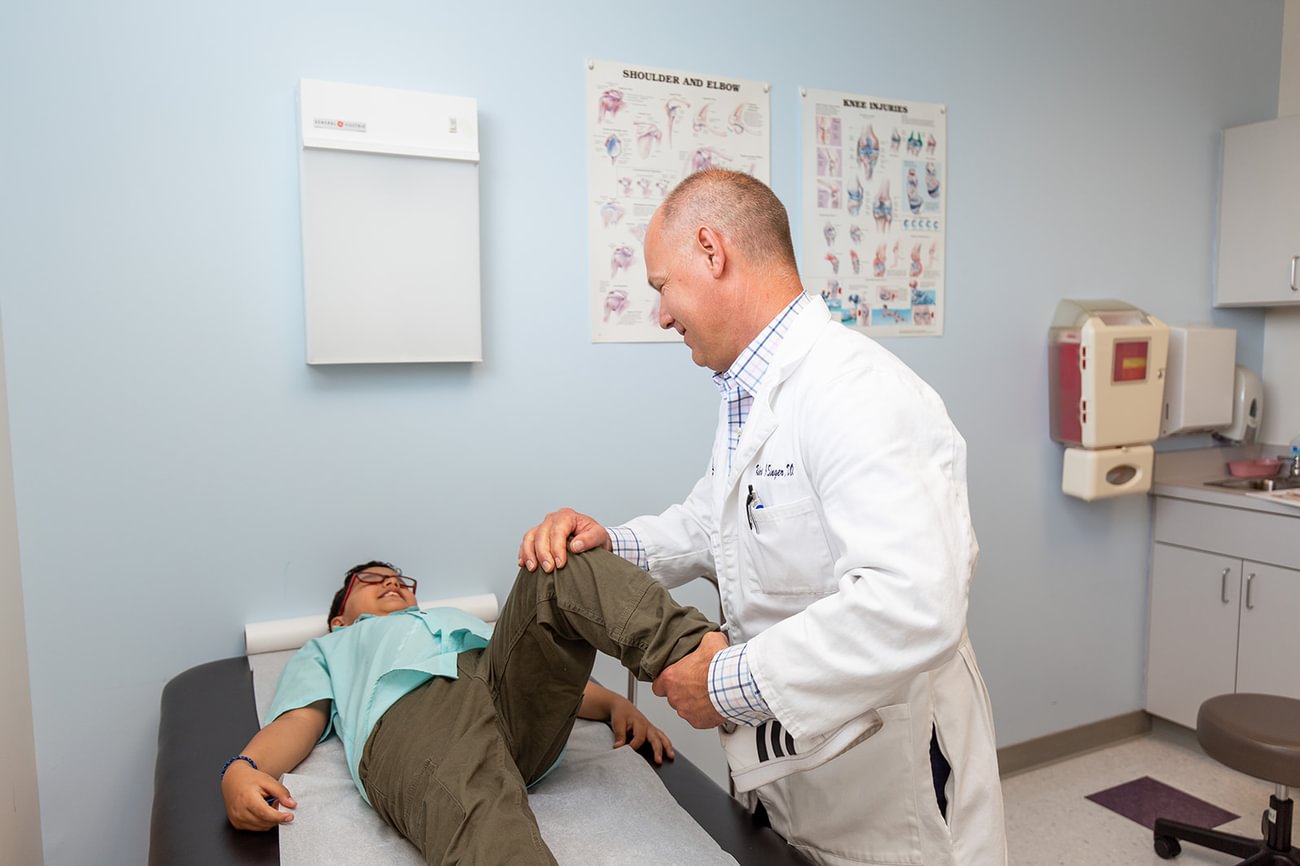 Diagnosis & Treatment
One of our orthopedic specialists will closely evaluate your child and, if necessary, order tests that can help correctly identify the issue he or she is presenting during their in-office visit. Whether your child needs fitted for a cast or a brace, or your child's diagnosis requires a visit to an outside specialist, we will offer you the most suitable and necessary treatment plan. We want you to feel assured that your child is in the best of hands at UOC.
Nonsurgical treatment methods we can provide for children include:
NSAIDs
Prescription antibiotics
Physical therapy
Cast
Brace
Surgical options might be necessary to consider depending upon your child's diagnosis and its severity level. If applicable, our specialist can discuss surgical options with you in order to give you a strong understanding of what your child's surgery will entail, plus provide a clear snapshot of the recovery process.
Pediatric Care Specialists