Osteoporosis Overview
Osteoporosis is a bone disease that causes the bones in the body to soften over time. Even though your bones reach peak growth length-wise in early adulthood, bone tissue never stops regrowing in thickness; should your body stop regenerating tissue, bone loss will result and your bone density will be negatively affected. This can compromise the integrity of the musculoskeletal system because weak bones can make them much more susceptible to fractures. Due to osteoporosis being so closely related to the estrogen hormone, this disease has proven to be most prevalent in women. However, men can develop osteoporosis, too. This bone disease usually begins surfacing in those over the age of 50, and seems to be more common among those who have fractured one or more bones. Other risk factors include: long-term steroid use; tobacco use; excessive consumption of alcohol; diabetes; rheumatoid arthritis; low body weight; sedentary lifestyle; and a family history of osteoporosis. The earlier our experts at UOC can treat the onset of osteoporosis, the better. Early detection greatly assists in future prevention.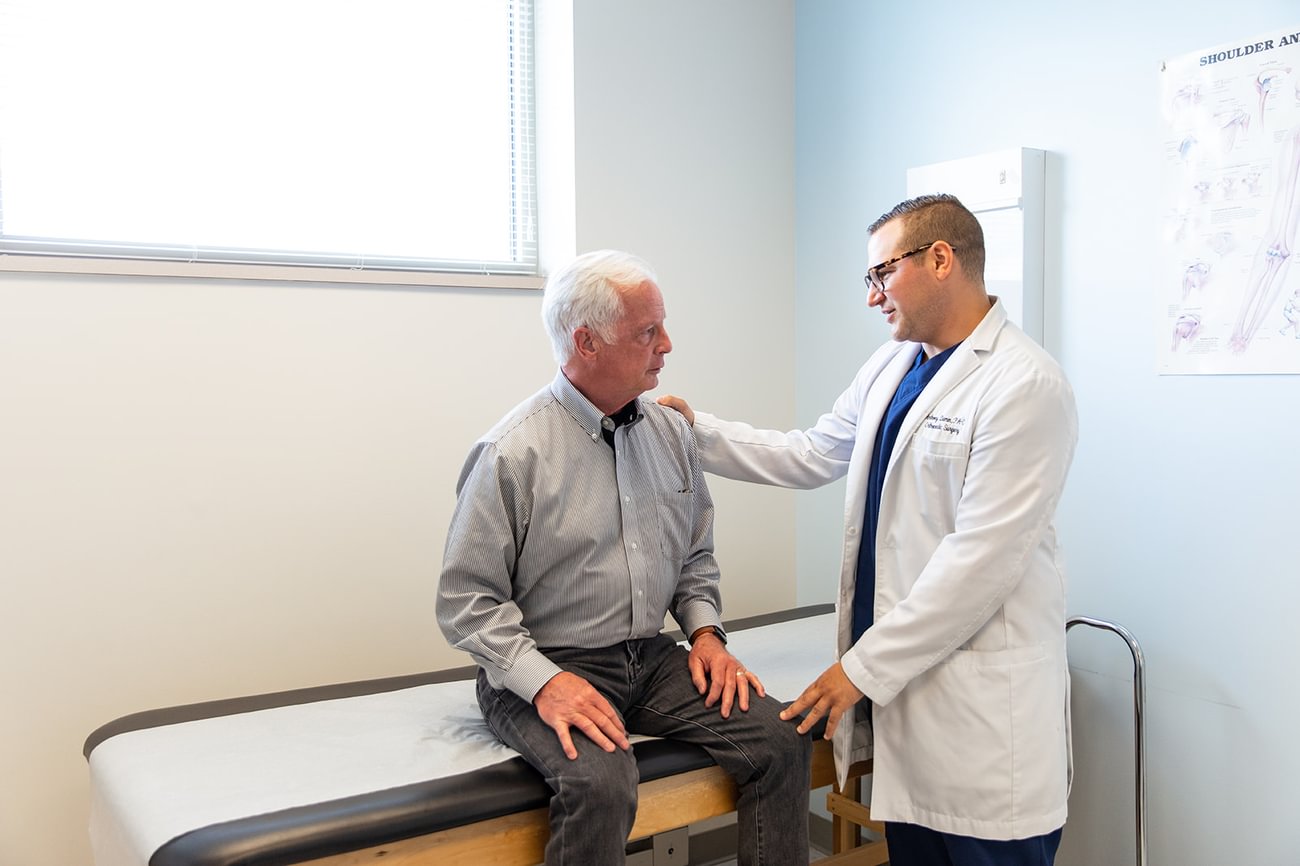 OsteoGo Program
At UOC, we offer our patients access to a beneficial osteoporosis and bone health program called OsteoGo. The purpose of this program is to assess, maintain, and build the strength of your bones over time. OsteoGo is recognized as a Fracture Liaison Service by the National Osteoporosis Foundation. We treat both men and women who have been diagnosed with osteoporosis or are at an increased risk of being diagnosed with osteoporosis.
Our program is managed by Lynn Thompson-Gregory, a certified registered nurse practitioner (CRNP) who is trained in bone health issues, especially as they relate to osteoporosis. Thompson-Gregory provides both management and prevention strategies that align with the current guidelines established by the National Osteoporosis Foundation.

Enrollment in our OsteoGo program is optional, but it comes highly recommended by our osteoporosis specialist if you have been diagnosed with the disease. Patients in our program have shown impressive results. We welcome you to join them at any time, as we are currently accepting new patients through self-referrals.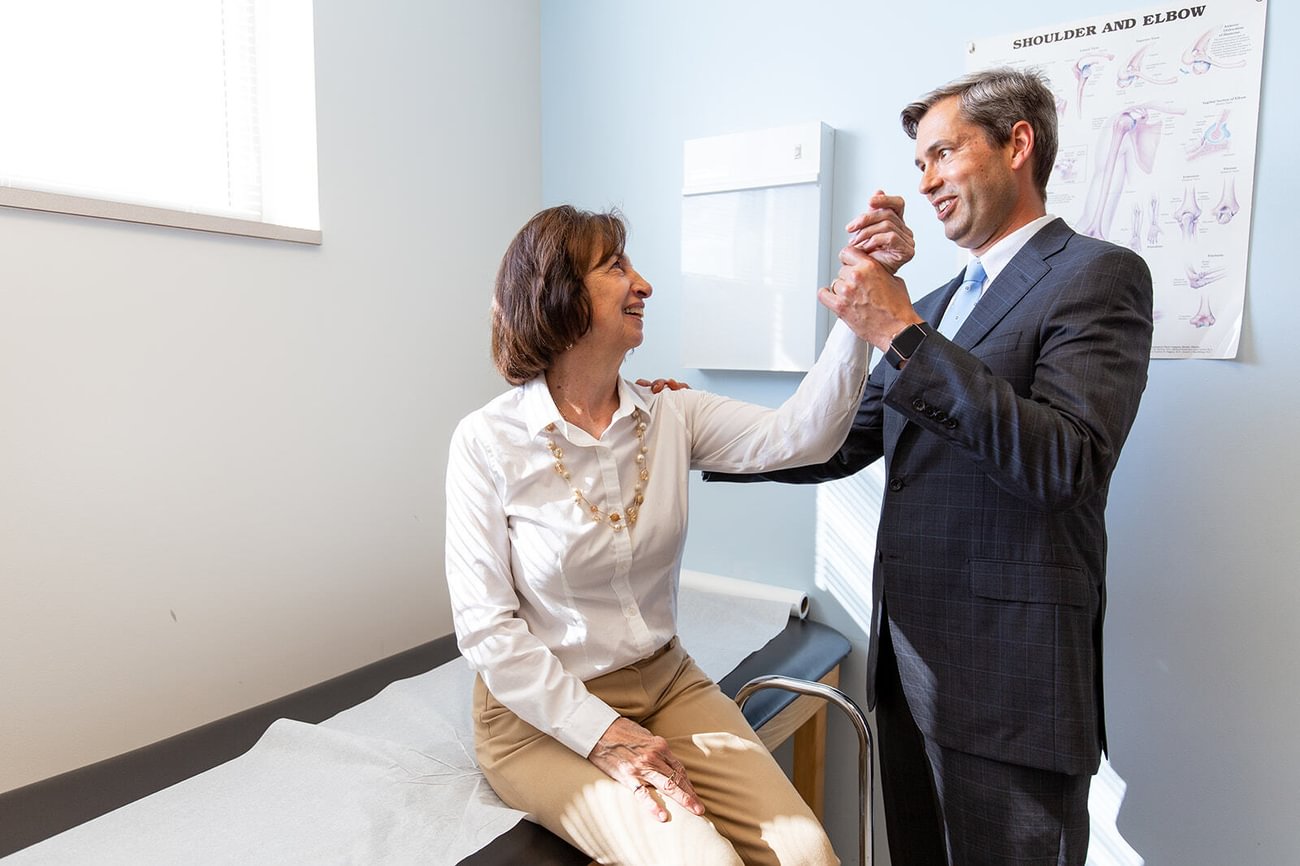 Common Symptoms
Brittle bones can result in painful symptoms. For some patients, osteoporosis can cause bones to fracture with some of the smallest physical movements, such as coughing or sneezing.
Symptoms of osteoporosis include, but are not limited to:
Back pain, caused by a fractured or collapsed vertebra
Decreasing height measurements
Stooped posture
Fractures (especially repeated ones affecting the same area)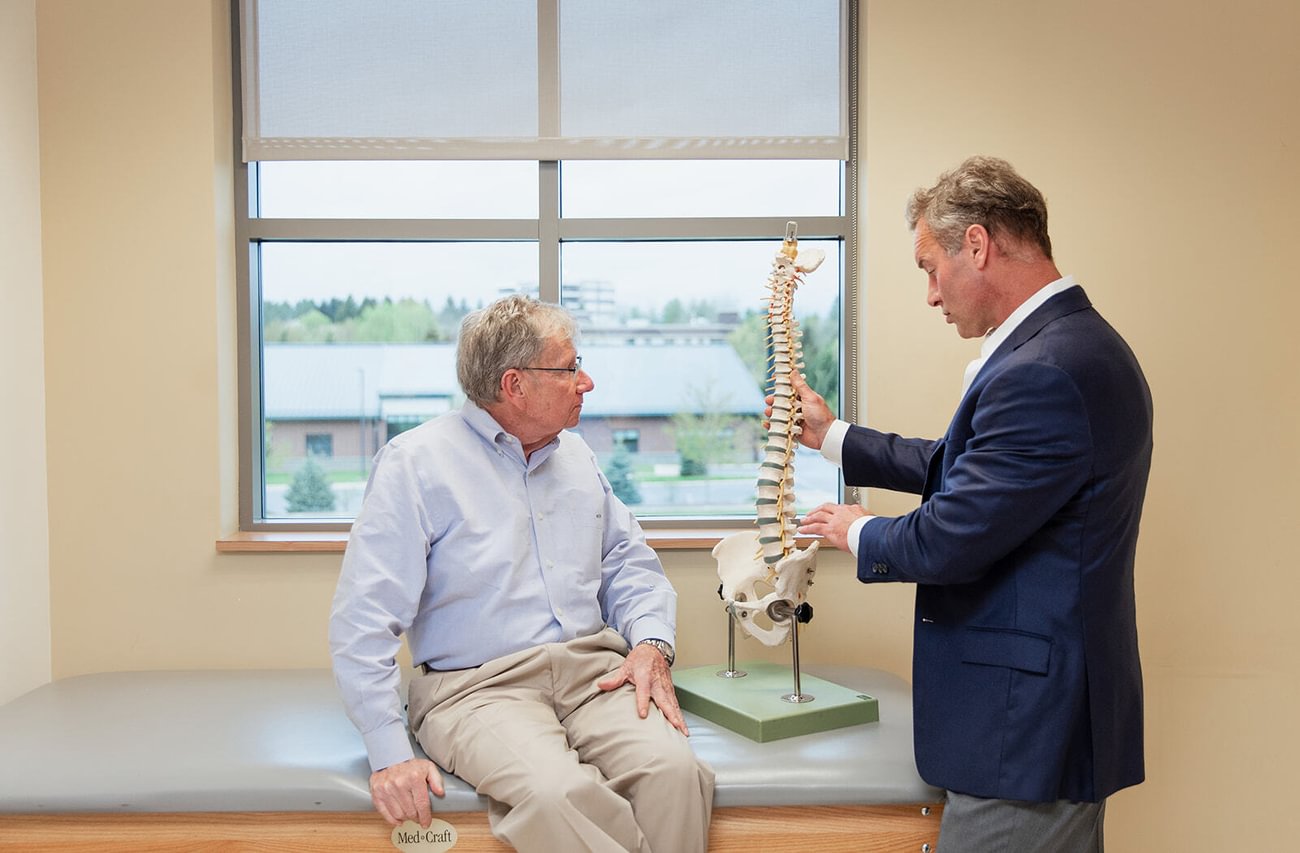 Additional Risk Factors
Your age, race, lifestyle habits, and/or overuse of alcohol, cigarettes, or corticosteroids can increase your risk for osteoporosis. But there are a number of other risk factors worth mentioning, too. If any of the following additional risk factors apply to you, please request an appointment to be seen at our Osteoporosis/Bone Health Clinic.
Additional risk factors include:
Small body frame
Lowered estrogen
Lowered testosterone
Hypothyroidism
Overactive parathyroid
Adrenal gland problems
Fracture after age 50 with a standing fall
Early menopause (before age 45 years) or post-menopause
Fractures (multiple and/or repeated)
Calcium deficiency
Eating disorders
Celiac disease
Inflammatory bowel disease
Kidney disease
Liver disease
Cancer
Lupus
Multiple myeloma
Rheumatoid arthritis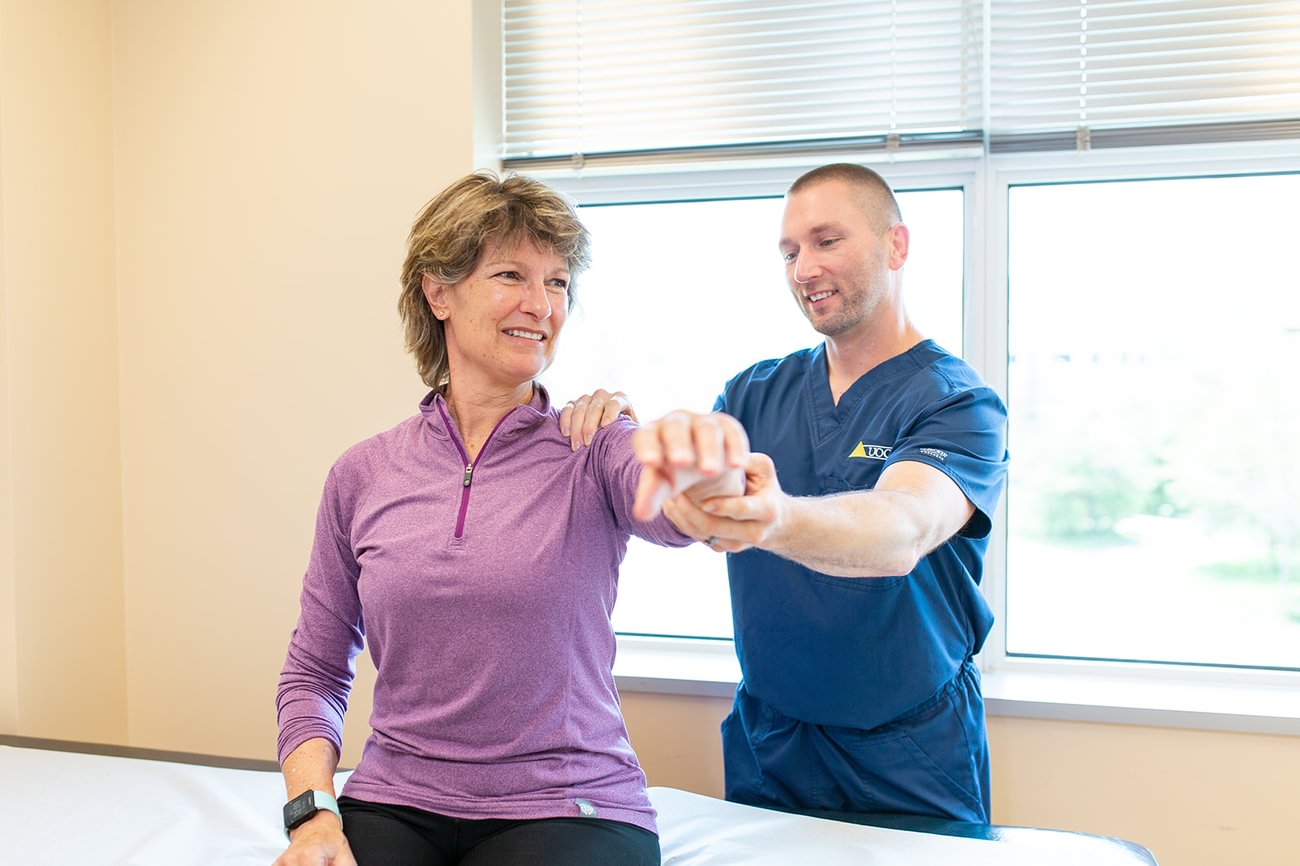 Diagnosis & Treatment
Osteoporosis is known as a "silent disease" that can go unrecognized and therefore, untreated. At UOC, our physicians and bone health specialist help you fight the disease at its earliest onset. Medicare guidelines recommend that men over 70 and women over 65 receive a fully-covered DEXA scan (also known as a bone density test) every two years. Osteoporosis evaluations are also recommended for those who meet these qualifications: individuals over the age of 50 who have experienced a hip, wrist, shoulder, ankle, or spine fracture; individuals of any age whose fractures do not seem to be healing as expected; and anyone who feels a particularly elevated risk of experiencing a fracture.
At UOC, we do not stop at repairing your fracture. We do everything we can to strengthen your bones and help prevent the next one. Our specialty staff members working in our Bone Health Clinic can order specific lab tests and DEXA scans, conduct pre-operative evaluations (best suited for those scheduled to undergo joint replacement surgery), and provide educational information about nutrition, exercise, and medical treatment options.
Education, evaluation, and management are the hallmarks of our program. Our team will not only treat current fractures, but also strive for the prevention of additional fractures through early detection, close monitoring, and personalized treatment plans.
When you are enrolled in the OsteoGo program, your treatment plan may include:
Regular check-ups every six months
DEXA scan assessments every two years
Supplements as needed
Medications as needed
Education and advice to improve diet and exercise
Physical training
Physical therapy
Our bone health experts will do everything they can to help your bones retain their strength and resilience. We specialize in preventing fractures, offering post-fracture care for bone health, and creating a pre-operative care plan for improved joint outcomes.
Please note: as a preventative measure, patients who have scheduled a joint replacement (TJR) surgery will be evaluated for osteoporosis prior to the surgery being performed.