Back
Body Parts
Knee
The knee is a large, complex hinge joint that enables movement and provides stability. A unique combination of bones, cartilage, ligaments, and tendons, the knee absorbs shock and bears weight, making this body part vulnerable to a wide variety of injuries and conditions, including arthritis. When a knee condition arises, you may not only experience symptoms such as pain, inflammation, and/or swelling, but also feelings of frustration due to your decreased mobility. Our knee specialists at UOC remain up-to-date on the best and most effective ways to treat knee conditions or injuries. No matter what your treatment plan entails, we want you to feel confident in knowing that our team of knee specialists at UOC will do everything they can to help you regain movement and allow you to resume the physical activities that you enjoy most.

Common Symptoms
If you have been diagnosed with arthritis, have difficulty walking long distances, or if you are experiencing any of the following symptoms, we recommend contacting our office as soon as possible to schedule a thorough evaluation of your knees.
Common symptoms associated with knee conditions include, but are not limited to:
Pain
Swelling
Stiffness
Inflammation
Instability
Limping
Locking
Soreness
Popping or crunching noises
Inability to comfortably flex and straighten the knee
Knee pain can be debilitating, which is why our team of experienced knee specialists understands that getting back on your feet means taking all the appropriate steps toward mending your knees.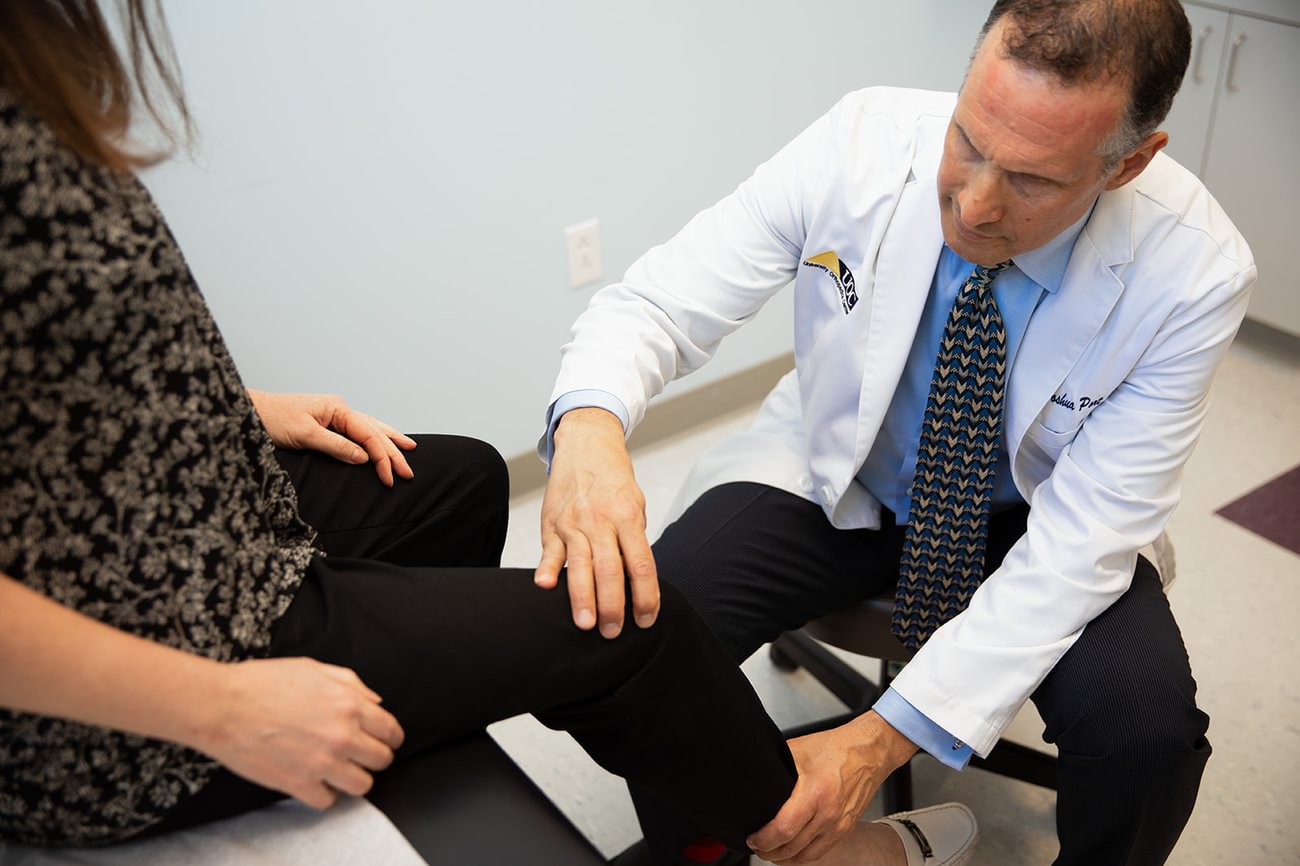 Common Conditions
At UOC, we treat a variety of knee conditions among people of all ages and lifestyles. Common knee conditions call for relief from pain and discomfort. The best way to seek relief is by consulting with one of our driven, passionate orthopedists so we can address which condition you may have and then provide the peace of mind you need when it comes to knowing that your condition can be properly treated.
Common knee conditions include, but are not limited to:
Osteoarthritis
Rheumatoid arthritis
ACL injuries
MCL injuries
Meniscus injuries
Tendonitis
Knee dislocations
Knee fractures
Torn cartilages
Sprained or strained ligaments and muscles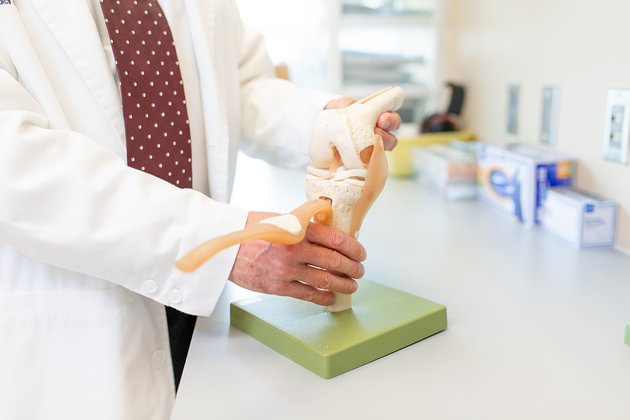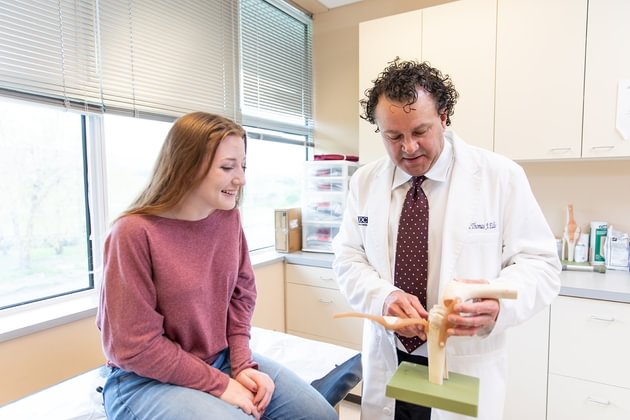 Diagnosis & Treatment
Many common knee conditions are not preventable, but the good news is that most are treatable. We consider the RICE method (rest, ice, gentle compression and elevation) an effective self-care strategy until you can be seen in-person at a UOC location nearest you.
Knee injuries and conditions can be treated surgically and non-surgically, depending upon your specific diagnosis and its severity level.
Non-surgical treatments include, but are not limited to:
Anti-inflammatory medications
Injections such as cortisone, gel, and stem cells
Fitted braces
Physical or occupational therapy
Surgical treatments include, but are not limited to:
ACL reconstruction
Bilateral knee replacement
Meniscal tear surgery
Total knee replacement
Partial knee replacement