Chiropractic Care Program Overview
Consider the spine the body's scaffolding. It runs from the back of the skull to the pelvis and allows you to stand upright, bend, and twist. It also shelters the spinal cord, a column of nerves that connect the body to the brain. Musculoskeletal ailments affecting the spine and its associated anatomy can decrease your overall spinal health. At UOC, our passionate and knowledgeable chiropractors treat your spine with the utmost care using manual adjustments, modalities, and spinal decompression techniques designed to restore function to your spinal joints. Our patients greatly benefit from UOC's multidisciplinary team approach; our conservative, traction-based chiropractic treatments are often combined with other specialty areas that we offer in our facilities, such as pain management, surgery, and physical therapy. By giving you access to UOC's entire spine team, we strive to do everything we can to help ensure that your spine stays healthy, strong, and stable for years to come.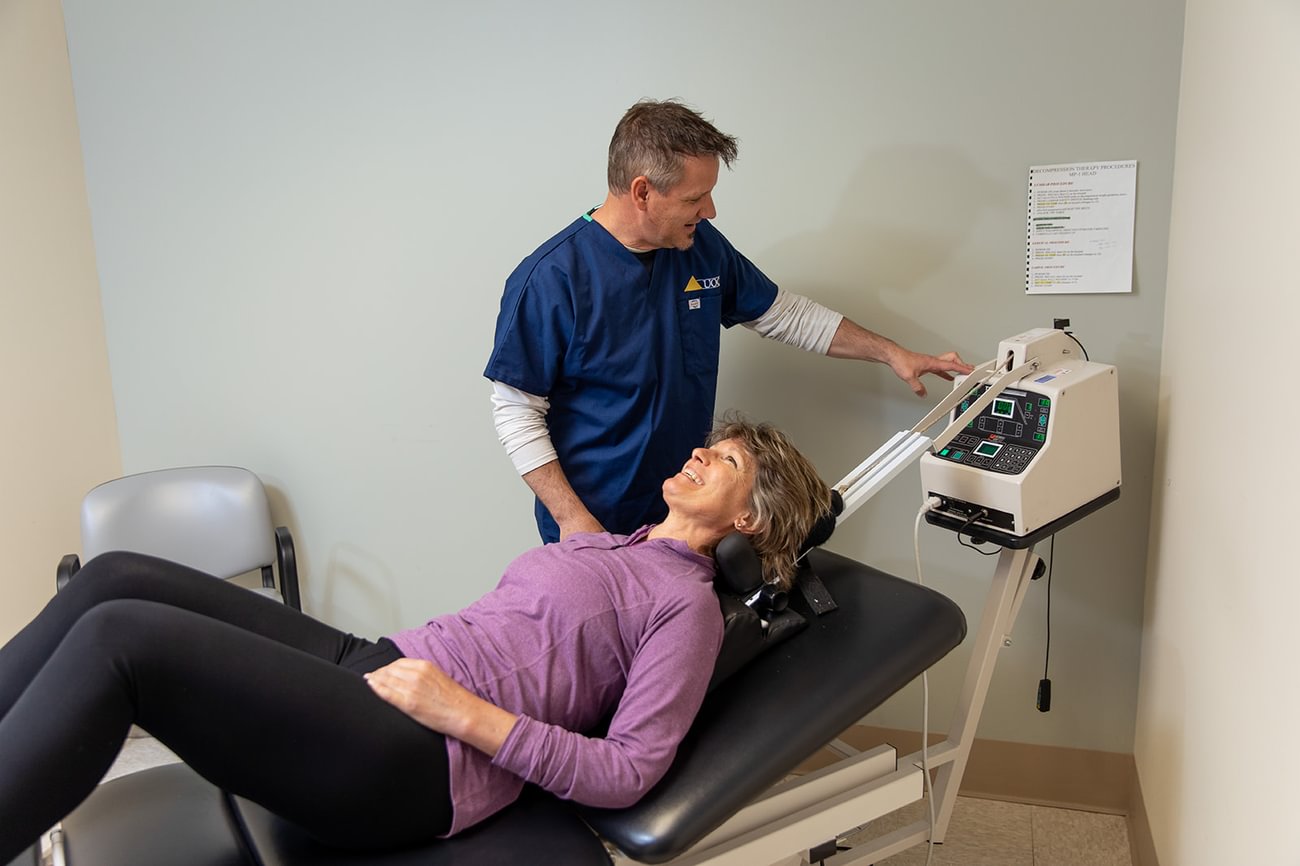 Common Symptoms
You may benefit from chiropractic care if you are experiencing one or more of the following symptoms. Chiropractic care is non-surgical in its approach. In many cases, it can provide pain relief upon the initial treatment session.
Symptoms associated with spinal conditions include, but are not limited to:
Neck pain
Back pain
Lower back pain
Hip pain
Shoulder pain
Arm pain or numbness
Leg pain or numbness
Joint stiffness
Headaches
Stenosis
Whether your pain comes and goes or it lingers for an uncomfortable period of time, we encourage you to schedule an appointment to see if chiropractic care is the right choice for you.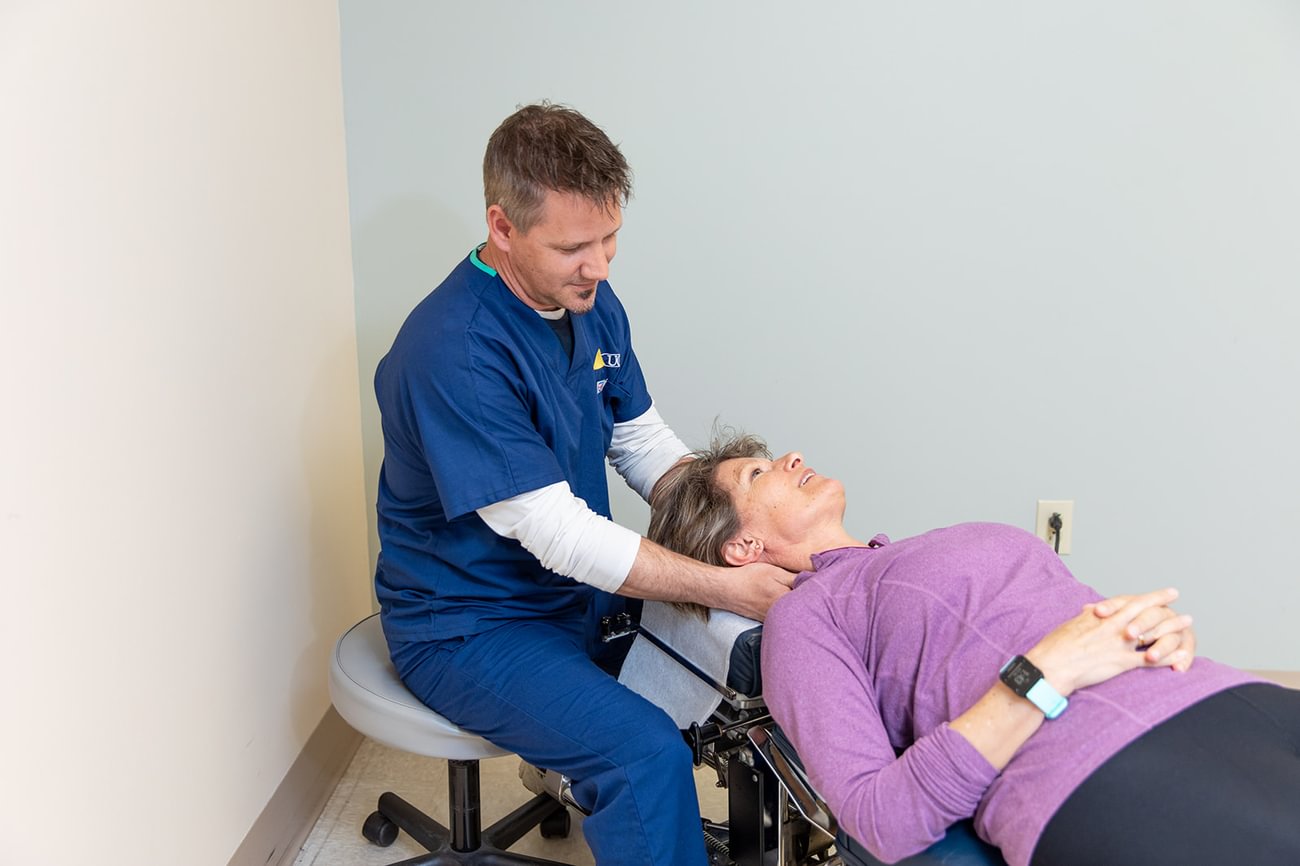 Common Conditions
Diseases, disorders, injuries, and strains are generally responsible for affecting spinal health. Chiropractic care can treat these and other conditions by promoting a healthy spine, resulting in improved mobility, pain-free movements, and increased well-being.
Common spinal conditions include, but are not limited to:
Arthritis
Degenerative disc disease
Facet syndrome
Herniated/bulging discs
Mechanical joint dysfunction
Sciatica
Spinal stenosis
Spondylosis
Sprains/strains
Radiculopathies of the arm and leg
If you are experiencing pain and discomfort that you think may be associated with your spine, it's important to treat your condition as soon as possible. Lingering pain can affect your mobility, and chiropractic care can potentially provide a significant amount of relief.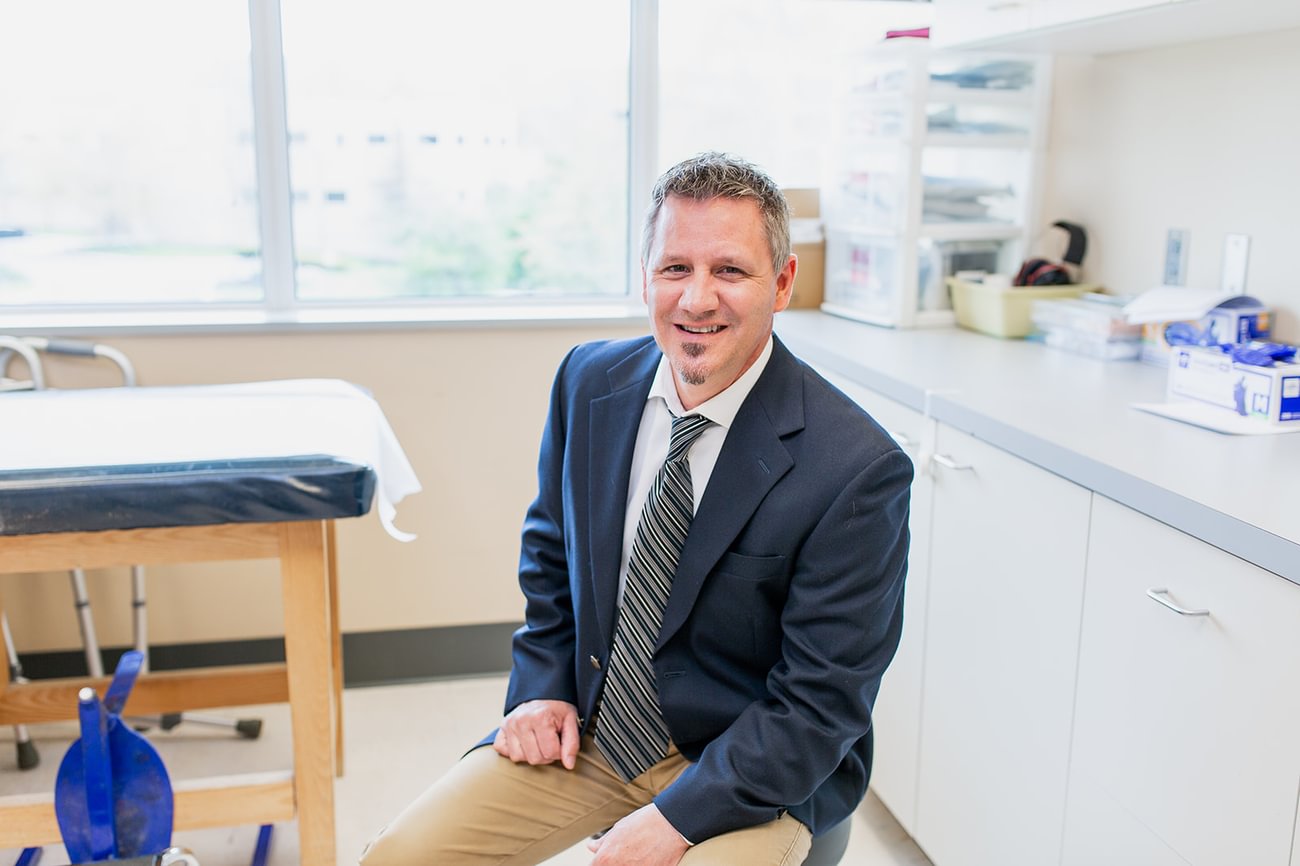 Diagnosis & Treatment
Pre-testing is not necessary for anyone seeking chiropractic care. In addition, referrals are not required unless your insurance company requests one from your primary care provider for payment purposes. Chiropractic care is safe for not only children but also senior citizens and pregnant women. During your office visit, your chiropractor may order x-rays or MRI scans. If conservative treatments prove not to be sufficient enough, UOC may refer you to a specialist on our spine team who can discuss pain management, surgery, and physical therapy options.
In addition to providing conservative chiropractic care and the option to refer you to one or more specialists on UOC's spine team, our chiropractors can treat spinal issues with these effective, non-invasive treatments:
Decompression/traction therapy
Adjunctive therapy
Stretching and strengthening exercises
Laser treatments
Chiropractic Care Specialists