Back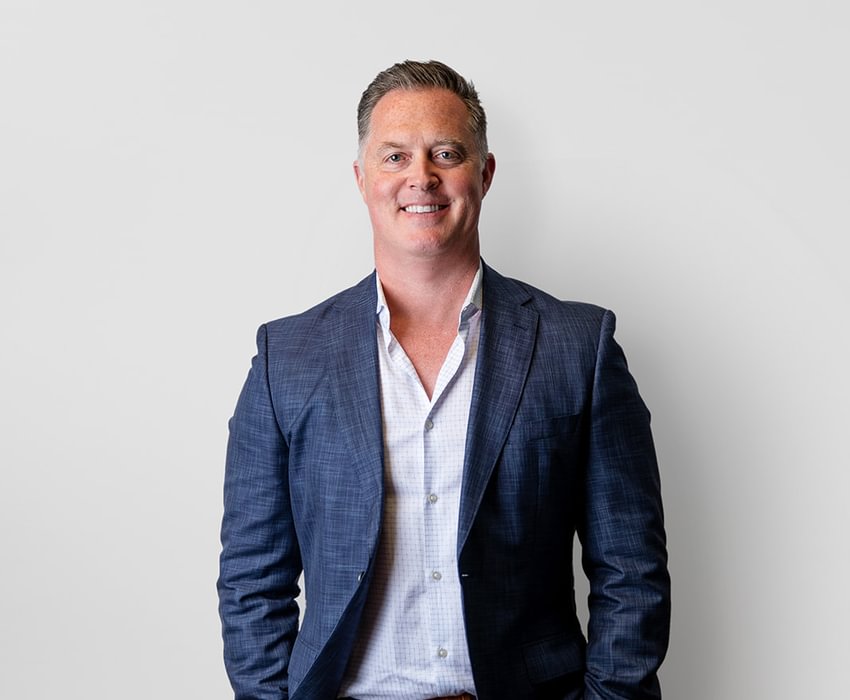 Christopher S. McClellan
D.O.
Locations
Specialties
Experience
Dr. McClellan is a board-certified orthopedic surgeon with over fifteen years' experience competent in the area of hip/knee replacements. He also specializes in general orthopedics and enjoys performing knee arthroscopy and treating injuries of the hip and knee. Dr. McClellan is responsible for the creation of the Total Joint Program at UOC and stays up-to-date on the newest technologies/information as they emerge to incorporate them into his practices. He is also responsible for setting up the Outpatient Hip and Knee Replacement Program at the Advanced Center for Surgery in Altoona. Dr. McClellan was the first surgeon in Pennsylvania to perform outpatient hip and knee replacements. He is a surgical consultant for multiple companies involved with design and implementation of new surgical designs. He hosts surgeons from all over the United States to partake in continuing education opportunities.

Dr. McClellan resides in Altoona, PA. He enjoys running, basketball, sporting events, and traveling.

Certifications
American Osteopathic Board of Orthopedic Surgery
Education
Pinnacle Health Hospital | Internship & Residency, 2005
Lake Erie College of Osteopathic Medicine | DO, 2000
Juniata College | BS, 1996
Awards
Intern of the Year, Pinnacle Health Hospitals, 2001
Chief Orthopedic Resident, Pinnacle Health Hospitals, 2005
2nd Highest Score, Part I, Board Certification
Psi Sigma Alpha -- Top 10% medical school Class of 2000
Research and Publications
Published Articles:
Outpatient Surgery Magazine-Outpatient TJA-March 2013
Outpatient Surgery Magazine-Outpatient THA-March 2014
Research Projects:
Post Op Pain, Phase III
Meniscectomy, Phase III
Post Op Pain, ACL Surgery, Phase III
Injection with eTHA Disuse Atrophy, Phase II
OA of Knee, IDE study
Presentations:
Outpatient Hip and Knee Replacements, POS October 2013, State College
Efficiencies in Hip and Knee Replacements, Stryker Performance Solutions, Marshall Steele Summit, September 2013, San Antonio
Outpatient Hip and Knee Replacements, American Physical Therapy Association, February 3-5th, 2014
Speaker-Contemporary Solutions for Joint Surgery, Tampa, Florida, May 2014,
Outpatient Hip and Knee Replacements Speaker-OR Excellence-New Orleans, October , 2014 Outpatient Hip and Knee Replacements, Live Surgical Webcast, Smith and Nephew Sponsored, Same Day Replacements, State College, PA, October 23, 2014,
Outpatient Hip/Knee Replacements, Smith and Nephew National Sales Meeting, Orlando, FL, January 22-23, 2015
Guest Speaker-Hershey Medical Center Symposium For TJA, Outpatient Hip/Knee Replacements, February 7, 2015
Outpatient Hip/Knee Replacements w/Journey 2 Visionaire Knee, Allegheny Health Network/Highmark Meeting, Nemacolin Woods, April 14-15, 2015
Faculty Speaker-Smith/Nephew Hip & Knee Symposium, Outpatient Hip/Knee Replacement, Patient Selection, April 29-May 1, 2015
Short Stay Protocol Discussion-Smith Nephew, Minnesota, Minneapolis, July 9, 2015
Professional Organizations
American Association of Hip/Knee Surgeons
American Academy of Orthopedic Surgeons
American Osteopathic Academy of Orthopedics
American Medical Association
American Osteopathic Association
Pennsylvania Orthopedic Society
Affiliated Hospitals
UPMC Altoona
Tyrone Regional Health Network
Conemaugh Nason Medical Center
Penn Highlands Healthcare- DuBois Regional Medical Center
Advanced Center for Surgery
My mom is a patient of Dr. McClellan, and he is an amazing doctor. My mom needed emergency surgery on her hip, and he stepped in and did a wonderful job. He spoke with my brother and me after the surgery and answered all our questions thoroughly. He is professional and knowledgeable but also extremely personable. He cares about his patients and is an extremely skilled doctor. I would encourage everyone who needs an orthopedist to definitely call his office! He is the best!! And no... I am not related to him! I am just being honest!
1 – 2
Dr. McClellan and his staff are excellent to work with. They informed me in great detail as to the procedures, pre, during, & post procedure. He, himself was available to answer questions even on the weekends. I recommend Dr. McClellan to my family, friends, & colleagues often.
2 – 2