Back
UOC Launches New Website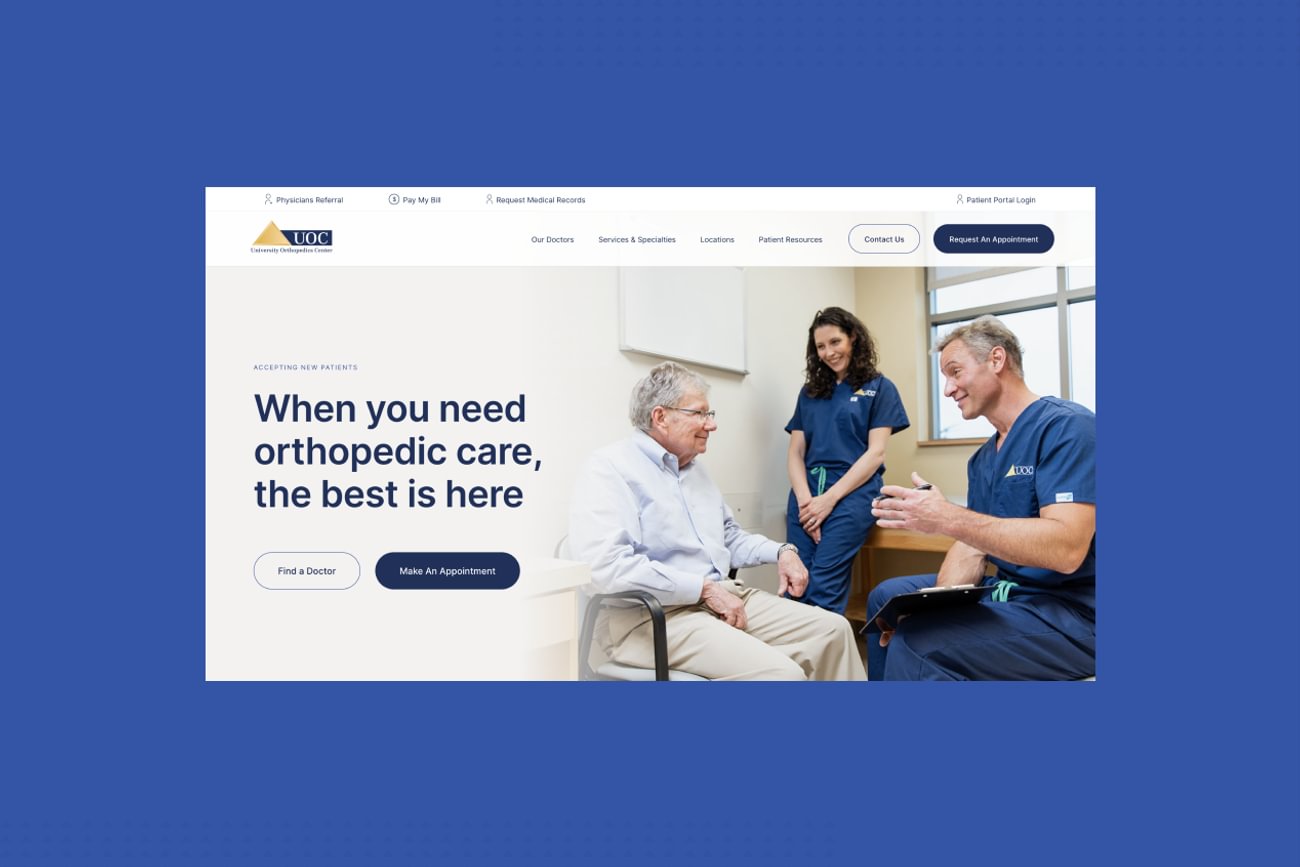 The University Orthopedics Center has a brand-new look online! UOC has officially launched a redesigned website at uoc.com, creating an exceptional user-friendly experience for our patients.
Patients can stay informed with the latest UOC updates with the announcement bar displayed across the top of the browser.
If a patient would like to find a physician for a specific injury or condition they are experiencing, they can quickly search for an expert UOC physician by the specialty and body part. A patient can also search for a UOC physician by location.
Patients can get to know UOC's 21 physicians through their physician profiles, in addition to finding essential information about UOC's services and office locations.
While there are plenty of new features on the website, patients can expect ease of access to the Patient Portal Login, Pay My Bill, and the Request An Appointment form for same-day or next-day appointments.
Staying connected with the UOC team is easier than ever before through the Contact Us form and the UOC News & Blog.
If you would like more information about the new UOC website or need any assistance, call a UOC team member at (814) 231-2101.