We are here to help
Tell us what hurts
Why UOC
We're committed
to your care
Our mission is to deliver the best orthopedic care in the country.
Living with pain is hard, so we make getting it treated as simple as possible. As an independent practice founded by Central PA surgeons, we're committed to treating each patient with genuine compassion and personalized care. We've built a reputation for orthopedic excellence, one patient at a time, over the last three decades.
30
Years of Orthopedic Care
21
Specialized Physicians
9
Convenient Locations
250+
Healthcare Professionals
What We Do
Diagnosis, treatment, and recovery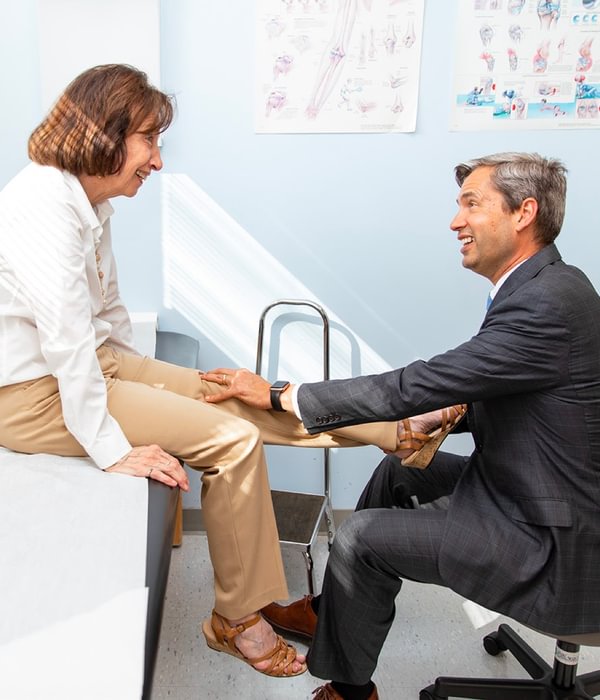 The journey back from pain and injury is unique for every individual. We take the time to understand your pain and create a personalized treatment plan to solve the problem effectively and affordably. From head to toe, unexpected injury to chronic care, we have a full spectrum of orthopedic specialties and services to help.
Accurate diagnosis is a critical aspect of treating and healing an orthopedic injury. At UOC, we offer state of the art-technology and on-site MRI to accurately diagnose your injury
Orthopedic doctors use a variety of treatment methods, both surgical and nonsurgical. Treatment recommendations may include medication, casts, splints, surgery, or physical therapy.
Our physical therapists and occupational therapists create individualized physical therapy programs to help patients return to a life without pain and discomfort.
Our Doctors
Doctors with heart
At UOC, our physicians deeply care about your unique orthopedic needs, making sure that you feel at ease during every step of your recovery journey. With decades of experience working at an independent practice, our board-certified and fellowship-trained physicians are here to personally support you in the moments that matter the most.